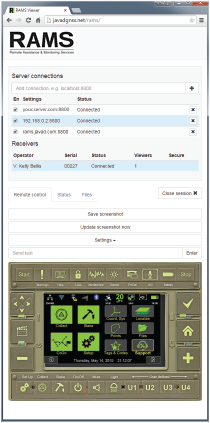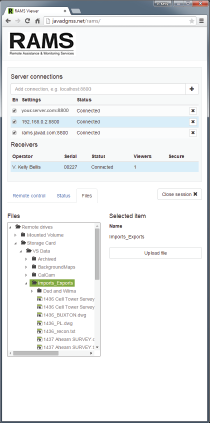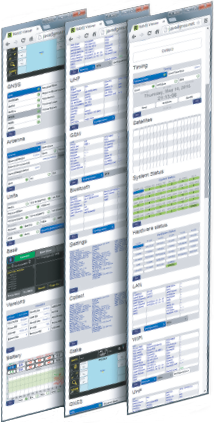 JAVAD has gone and done it again! The brilliant minds at JAVAD GNSS have created yet another incredible first in surveying history: Remote Assistance & Monitoring Services (RAMS).
The RAMS Viewer is an elegant web interface. Using your own web browser, RAMS Viewer allows you to connect to your Triumph-LS from anywhere in the world when both your computer and Triumph-LS have access to the Internet.
RAMS is much more than just a remote data manager. Every function of J-Field that is available to the operator of the Triumph-LS that's in the field, is available to the remote viewer!
This incredible tool has many uses including facilitating live support by the PLS Support Team directly to Javad customers in the field, structural monitoring, training and other educational opportunities presented to large audiences in real time.
Using the Files tab, upload files to the Triumph-LS remotely from the office to the field... or right there on your desk in the office. Likewise you can download files wirelessly to the cloud or your own PC using RAMS Viewer.
Using the Status tab, quickly collect 18 screen shots in close succession showing your receiver's vital statics and bringing it all together at that very moment.
RAMS Server, the program running on the hosting computer, is at the heart of it all. This means you can set up RAMS Server locally on your own PC and keep it all in-house, or leverage the Internet using Javad's hosting server.